Saturday, December 20, 2008
Recommended :
Subscribes to FREE Hydrocarbon Processing
Present of Hydrogen Sulfide (H2S) and Carbon Dioxide (CO2) in wet natural gas will cause severe metal stress cracking and corrosion possibly leads to severe leakage. Besides corrosion and stress cracking issue, these contaminant may need to be removed to meet gas specification. The removal of H2S from natural gas is common referred as Gas Sweetening.
One of the process of removal of H2S and CO2 is by solvent absorption where CO2 and H2S is react with solvent. There are many type of solvents available the market :
Monoethanolamine (MEA)
Diethanolamine (DEA)
Diisopropanolamine (DIPA)
Diglycolamine (DGA)
Triethanolamine (TEA)
Methyldiethanolamine (MDEA).
Special solvent i.e. Activated / Accelerated MDEA
Sterically Hindered Amines

Physical solvent
Amine Types & Selection Guide Points
Selection of type of solvent is complicated and subject to many parameters such feed gas composition and condition, gas impurities specification, life cycle cost, space, salt deposition, byproduct, lossess, hydrocarbon absorption, etc. Following are some characteristics and guide points may be referred.
MEA
react most rapid with acid gases
faster reaction with H2S compare to CO2
remove Co2 & H2S
non-selective between CO2 & H2S
low acid gas partial pressures
low absorber pressure
stringent acid gas specification : H2S lower than 4.0 ppmv
stringent acid gas specification : CO2 lower than 100 ppmv (low to moderate pressures)
irreversible reaction MEA with Carbonyl Sulfide (COS) & Carbon Disulfide (CS2) lead to MEA losses & contamination
typical pickup : 0.3-0.4 moles of acid gas/mole of MEA
typical solution concentration 10-20 wt%
higher concentration (more 20 wt%) increase CO2 loading in MEA. Potential high corrosion
high reaction heat lead to high energy consumption for stripping
Low vapor pressure ease vaporisation losses. Water wash unit to minimize losses.

DEA
general purposes
non-selective between CO2 & H2S
good for moderate pressure compare to MEA
typical pickup 0.2-0.8 of acid gas/mole of DEA
typical solution concentration 10-20 wt%
Special SNPA-DEA process solution concentration can be more than 30 wt%
Special SNPA-DEA process claimed to have 0.70 to 1 .0 mole of acid gas / mole of DEA
forms regenerable compound with COS and CS2
Slower reaction with COS & CS2 lead to less regenerable compound with these component
no significant amount of nonregenerable
irreversible reactions with CO2, forming corrosive degradation products & increase corrosiveness of amine solution
DGA
removal of H2S, CO2, COS and mercaptans
proprietary process
high affinity for absorption of aromatics, BTEX, olefins, and heavy hydrocarbons (potentially foaming & tail gas treatment for BTEX)
may be used at low pressure system i.e 8.6 barg
typical pickup 0.25-0.38 of acid gas/mole of DGA
typical solution concentration 50-60 wt%
low freezing point good for low climate application compare to MEA & DEA (link to typical concentration)
MDEA
high selective to H2S at moderate to high pressure which provides added advantages i.e reduced solvent flow rates, smaller unit, etc.
H2s & CO2 may be partially removed from MDEA by flash. Less heating required during regeneration
typical solution concentration 30-50 wt%
typical pickup 0.2-0.8 of acid gas/mole of MDEA
Special Solvent (Activated / Accelerated MDEA)
Licensed solvent and process
Required licensing fees.
Some Lisensor mandatory licensee to purpose solvent from lisensor

much lower circulation rate
small unit
less heating & cooling
lower corrosion
Licensor : INEOS, Huntsman, Dow Chemical, UOP, SGS, Prosenat, BASF,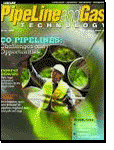 I
Acid and/or Sour Gas Absorption Process
Acid / Sour gas prior flow into the amine absorver, it normally will pass throught a separator in order to remove solid and liquid from the gas. In some of the unit, a wash water is circulated to increase the solid, entrained liquid from gas to avoid potential foaming in the absorber.
The acid / sour gas is run through a absorber and contacts with amine solution. Absorption follow by reaction between acid / sour gas component (CO2, H2S, COS, CS2, mercaptant) will take place. Reacted amines normally known as Rich Amine will be regenerated in Amine regeneration unit. The absorber is normally a tray column. Packing column or mix of packaing and tray are used for some services.
Following is a video clip for Principle of Amine Sweetening. It described the mechanism take place in the abosorber.
References :
i) GPSA
ii) "Gas Purifcation" by Arthur Kohl & Richard Nielsen
iii) Cambells Gas Conditioning & Processing Vol 4.
Labels: Acid Gas Removal, gas processing, Gas Sweethening