Tuesday, December 16, 2008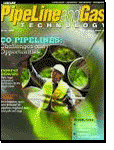 In "
More Concerns Associated to PSV Discharge to ATM
" post has highlighted associate concerns on the PSV discharge pipe to ATM. The concerns are :
i) Hazard to operator at drain hole
ii) Noise at discharge pipe and drain hole
iii) Erosion-Corrosion due to rain water dripping
Recommendation
In this post will discuss some recommendations to tackle above concerns.
System type 1 :
PSV discharging fluid will result :
- rain water dripping erosion-corrosion of equipment underneath
- no noise issue
- no hazard to operator
Typical system is
air
,
nitrogen
, etc.
May consider a simple drain piping (or tubing) to a waste water collection funnel. See below image.
Labels: Overpressure Protection, Pressure Relief Device