Wednesday, December 3, 2008
Display problem ? Click HERE
Recommended :

-
Subscribe FREE - Processing Magazine
-
Tips on Succession in FREE Subscription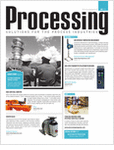 Pressure vessel are commonly used in oil and gas, LNG, refining, petrochemical plant. These pressure may be designed to code such ASME, JIS, GB, AS, etc. It is subject to location of the plant, local regulation of applicability of these code. For example, if the plant is located in China, the pressure vessel may be designed to GB150 or ASME with neccessary adoptation (subject to changes from time to time). These codes mandated pressure vessel shall be protected from any overpressure scenarios by cenventional mechanical based pressure relief device i.e Pressure Relief Valve (PRV), Rupture disc (RD), etc. However, in some special applications and overpressure scenario, the use of pressure relief devices is impractical. In this post, will discuss a bit on those cases make pressure relief devices impractical and what may be considered.
Impractical cases
Following are some typical cases make conventional pressure relief devices impractical :
Process reaction involve polymerization, crystallization, solidification, etc during normal operation. Historically the product partially/compeltely plug / block the pressure relief flow path. Some recommendations have been discussed in "Concerns & Recommendations on PSV INLET line".
Relieved reactants in flare header potential polymerized, crystallized, solidified during relieving and partially / completely plug / block the discharge tail pipe, lateral, etc.
Gassy or foamy system which possibly leads to exceesively large pressure relief device and flow path. Normally this kindly of gassy and foamy system, the prediction of relieving rate is difficult and complicated. This kindly of system may times required laboratory test and scall-up for relief load prediction.

Rapid chemical reactions with expansion results quick pressure propagation and loss of containment prior to the relief device opening. Typical examples are water hammer, "hot spots," decompositions, and internal fires.

Rapid exothermic chemical reactions accelerate chain reaction and rapid expansion. Intenal pressure could build up exponentially leads to loss of containment prior to the relief device opening.
Extremely large relief load due to rapid chemical reactions lead to impractical disposal system capacity

Large relief load and impractical to design a disposal system to handle the relieved fluid
The relieved fluid possibly created secondary hazardous to surrounding and damage to environment

For above cases, providing coenventional pressure relief device does not assist in reduction of overall risk and consequences. Thus, new measures of preventing overpressure are required to reduce the risk and consequences.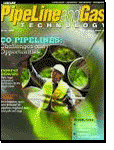 Application of Code Case 2211
Adoptation of ASME code case 2211 (1996, revised in 1999) by use of instrumented system to protect against overpressure. In this Code Case, ASME has adopted the opinion that, "
a pressure vessel may be provided with overpressure protection by system design in lieu of a mechanical relief device
," with following conditions :
a) The vessel is
not exclusively in air, water or steam service
unless these services are critical to preventing the release of fluids that can result in safety or environmental hazards.
b) The
decision to provide a vessel with overpressure protection by system design
is the
responsibility of the user
. The manufacturer is responsible only for verifying that the user has specified overpressure protection by system design and for listing this code case on the data report.
c) The
user
shall ensure that the
Maximum Allowable Working Pressure (MAWP)
of the vessel is greater than the
highest pressure
that can
reasonably
be expected to be achieved by the system. The user shall conduct a detailed analysis of all credible overpressure scenarios. This analysis shall utilize an organized, systematic process safety analysis approach such as a hazards and operability (HAZOP) review, a failure modes, effects and criticality analysis (FMECA), fault tree analysis, event tree analysis, what-if analysis or other similar methodology.
d) The analysis described in (c) shall be
conducted by an engineer(s) experienced in the applicable analysis methodology
. The results of the analysis (including a qualitative or quantitative evaluation of reliability) shall be documented and signed by the individual in charge of the operation of the vessel. The documentation shall be made available to all authorities having jurisdiction at the site where the vessel will be installed. The user is cautioned that prior jurisdictional acceptance can be required.
e) The
code case number
shall be shown on the
manufacturer's data report
and it shall be noted that prior jurisdictional acceptance may be required.
Above typically leads to the applicable of High Integrity Protection Systems (HIPS). One use this HIPS shall always ensure the Safety Integirty Level (SIL) of the protective system shall always equal or higher than what can be delivered by a pressure relief device. Read more in "
Is Single PSV Protection Sufficient ?
".
Related Posts
Labels: Overpressure Protection, Pressure Relief Device