Tuesday, August 5, 2008
Recommended :
-
Subscribe FREE - Chemical Engineering
-
Tips on Succession in FREE Subscription
Pressure Relief Valve
Chatter
is rapid reciprocating motion of the disc where the disc contacts with the seat in cyclic motion.
Flutter
is similar to chatter except the disc does not contact with the seat during cyclic motion.
Why Chatter is destructive ?
Chatter is destructive where it repetitive and rapid reciprocating disc knock on the valve seat may cause

i) damage to the disc & valve seat lead to leakage and passing
ii) damage to bellow lead to gas leak via bonnet vent
iii) damage to the PRV itself and interconnecting piping through vibration
iv) severe noise level
How does PSV Sound and Looks Like ?
The following video clip shows a PSV chattering due to high back pressure.
(
Click to view Video Clip in Browser
)
What Factor Cause PSV Chatter ?
There are at least five factors causing PSV chatter :
i)
High built-up back pressure
i.e Conventional PSV built-up back pressure exceeded 10% of its set pressure. Read more in "
Several Impact of Backpressure on Conventional PRV
"
ii)
Excessive inlet pressure drop
i.e pressure drop exceeded 3% of its set pressure
iii)
Large PSV handling small relief flow
iv)
Accelerated liquids
in long inlet line knocking at pop acting PSV
v)
Multiple PSVs with same pressure setting
Recommended :
-
Subscribe FREE - Power Engineering (USA, Canada & Mexico)
-
Subcribe FREE - Power Engineering (International)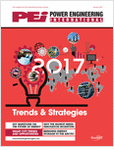 How to Avoid PSV Chatter ?
A few ways to avoid PSV chatter are tabulated :
i) Install
correct type of PSV
. If
conventional spring loaded PSV
is installed, ensure the built-up back pressure shall always
lower than 10% it set pressure
. Otherwise, use balanced type.
ii) Ensure
inlet line loss is below 3% of it set pressure
as recommended by API. If exceeded this limit, may consider reset PSV blowdown and install pilot operated PSV with pilot sensing on protected vessel.
iii) Do not install
over-designed
(orifice area) PSV to handle small relieve load
iv) Install
correct type PSV for liquid
handling valve i.e. modulating type PSV
v)
Staggered set pressure
to allow chasing between PSVs.
Related Posts
Labels: Overpressure Protection, Pressure Relief Device