Thursday, August 28, 2008
Recommended :

-
Tips on Succession in FREE Subscription
-
Subscribe FREE - Processing & Control News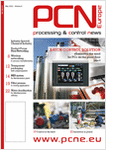 There are many ways to obtain the Dynamic viscosity of water. You may use Steam table,
Excel calculator using Water97_v13 add-in
,
Steam Calculator (web)
,
SteamTab program
, simulator like HYSYS, etc. All above required you to have the material on hand.
Following is a simple equation to estimate the
Dynamic Viscosity of Water
. It is easy to be written in your notebook or memorize.
*Applicable in water temperature of 25-250 degC
Earlier post "
Conduct Steam-Water Balance MANUALLY using Water97_v13
" has discussed the Dynamic Viscosity can be extracted using a special function,
viscW(T,P)
in Excel Add-on
in (Water97_v13.xla or Alternative download). The dynamic viscosity of water at different temperature from 30 to 250 degC (at 40 barg) have been predicted using
Water97_v13.xla
and
Dynamic Water Viscosity formula
. Results tabulated as follow :
The error is 01-3.5% with maximum 5.75% at low temperature. It is consider rather sufficient from engineering perspective and pretty useful when you have nothing on hand.
Related Topic
Labels: Rule-Of-Thumb, Steam