Thursday, August 14, 2008
Recommended :

-
Tips on Succession in FREE Subscription
-
Subscribe FREE - Processing Magazine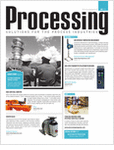 Many of you have seen and used Periodic Table for Element since school time and now there are many available online for reference.
Have you ever read someway
Periodic Table of Videos for Element
?
This is an interactive online periodic table where each element is linked to a video explaining and experimenting with the element. Cool... The table's 118 elements are brought to you by Professor Martyn Poliakoff from Nottingham University's Clean Technology Group at the Department of Chemistry.
Let see Introductory video clip and some selected element video clips below :
(If you have problem in viewing,
click here to view via browser)
Introduction to the Periodic Table
Sodium- Video Clip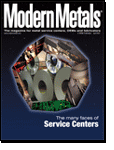 Many of the clips feature lively experiments that are rarely carried out in UK schools due to health and safety restrictions. This is the chance where you may experience and view the process and results of the experiments where you only can read from book but can not carry out in school. During school time, i am pretty sure you have the experience a Sodium solid drop on a basin of water, the immediate action that you have seen before, now you may view and recall it via these video clips.
To view other elements...
click here
Related Post