Monday, July 14, 2008
Display problem ? Click HERE


Recommended :
Subscribe FREE - Utility Automation & Engineering T&D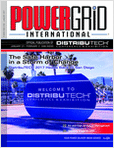 Rising oil price, currency fluctuations, supply exceeding
continues global demand
lead to high energy cost. As per
Control Design
, chemical engineers in US top the salary ladder at $63,616, followed by other engineering and technical disciplines i.e average salary of a controls engineer is up more than 8%, second largest jump what controls engineers are paid at the beginning of the new millennium. As comparison, salaries for accounting and business administration undergrads remained stable from last year at $47,429 and $44,195 respectively.
Indians working with MNCs is getting the highest salary hike of about 14 per cent on an average across the world in 2008. According to ECA International General Manager Lee Quane, "Salary increase in India is expected to be the biggest this year as companies have to keep in mind the inflation for their employees to maintain a good economic stature," Strong growth in India is top in year 2008, this followed by by Argentina (12.7 per cent), Indonesia (11.3 per cent), Russia (11 per cent) and China remain static at 8.0%.
Let see a forum conducted recently related to situation in India.
Is this salaries soaring scenario will continue to grow ?
Reference :
Related Post