Wednesday, January 28, 2009
Recommended :

-
Subscribe FREE - Energy Biz
-
Tips on Succession in FREE Subscription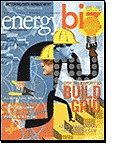 Sulzer Chemtech
, similar to
Koch-Glitch (KG)
is another world column internal manufacturer and providing advanced mass transfer and static mixing solutions to plant worldwide. Typical internals supply by Sulzer are trays, structured and random packings, internals for separation columns. More detail can be
found here
.
Sulzer provide FREE Hydrauic Design Program (SULCOL) for Structured and Random Packings, and Trays. In previous version (SULCOL 1.0), two programs SULTRAY and SULPACK are merged into SULCOL 1.0. Sulzer has just realease it latest version, SULCOL 2.0.
SULCOL 2.0 have included following new faetures :
Multiple loads for tray design
New print format for trays and packings
Export of the Excel file for packing (as in Sulpak)
Enhanced Section Handling
New ring type: C-Ring
Extended default settings in Preferences
Features available in previous version are :
Structured and random packing hydraulic design and rating
Tray hydraulic design and rating
Import input data from PRO II, ASPENPLUS, SULPACK EXCEL-File, SULTRAYFile
Export data in RTF, XML, XLS
In comparison,
KG-TOWER
can be downloaded once you have registered.
Related Topic
Labels: Column, Fractionation, Packed Column, Packing